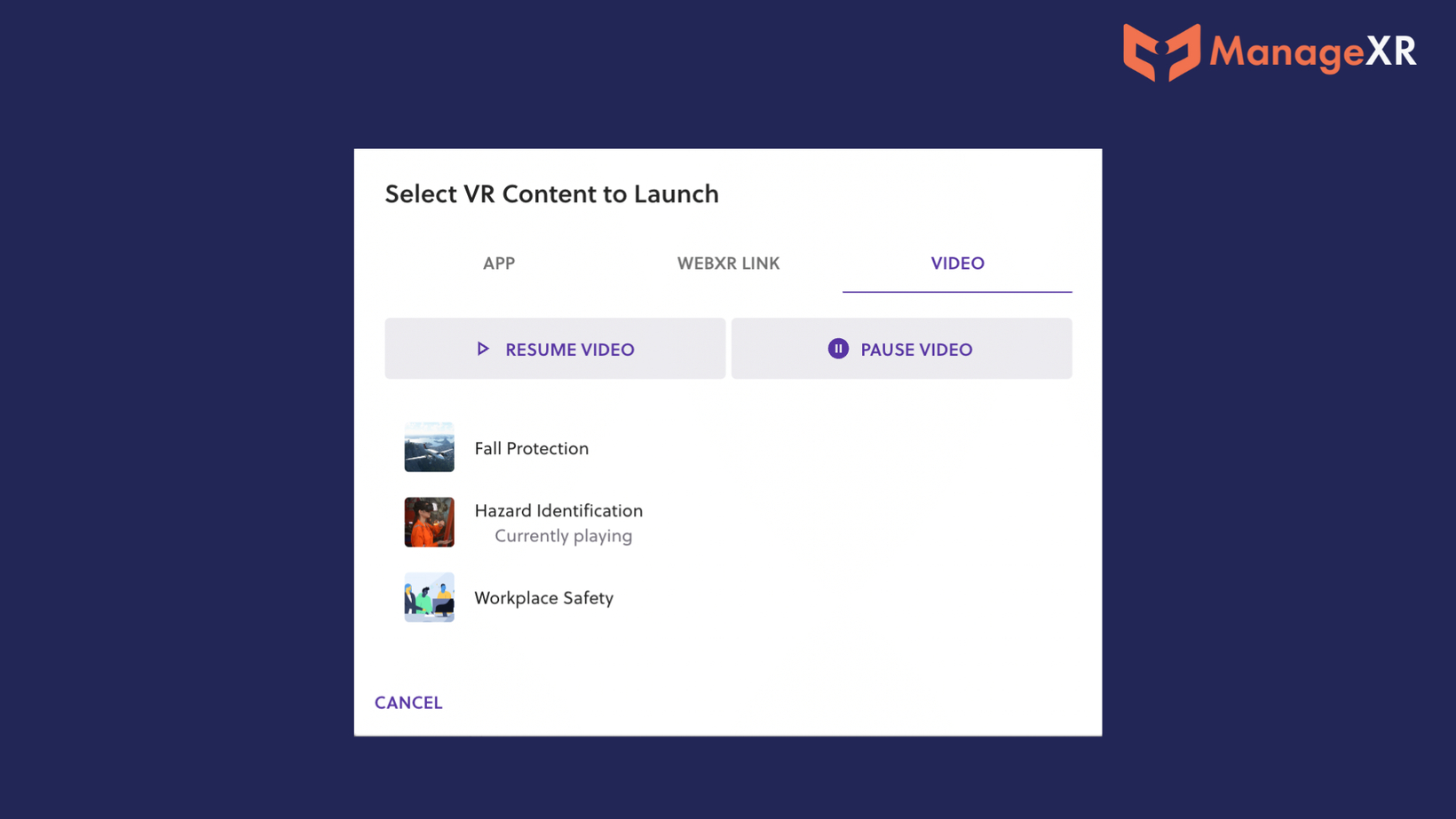 DATE:

AUTHOR:

The ManageXR Team

RELATED ROADMAP ITEMS:
Welcoming the "Launch VR Content" command
DATE:
AUTHOR: The ManageXR Team
Today we released an update that boosts your real time control over your device fleet: play videos and launch webxr links on many devices at once. Read on to learn how you can take advantage of this new feature
Play & pause videos across all your devices
You've always had the ability to remotely launch apps with ManageXR. Now, with our updated Launch VR Content command, you can play and pause videos from anywhere too!
Real time content control helps you simplify VR for your users. Take advantage of bulk commands to keep your whole classroom or event on the same page. Eliminate time wasted coaching your users to open the correct video, and instead, maximize time in your immersive content. Launch a video, pause the action, and seamlessly swap between playing videos:
Launch webxr links from your desk
The advancements don't end with videos- the latest changes also enable you to remotely launch webxr links. Select a webxr link on your configuration or choose a brand new one to launch:
Note! Devices must be online to receive remote commands to launch vr content.
Onward and upward,
The ManageXR Team