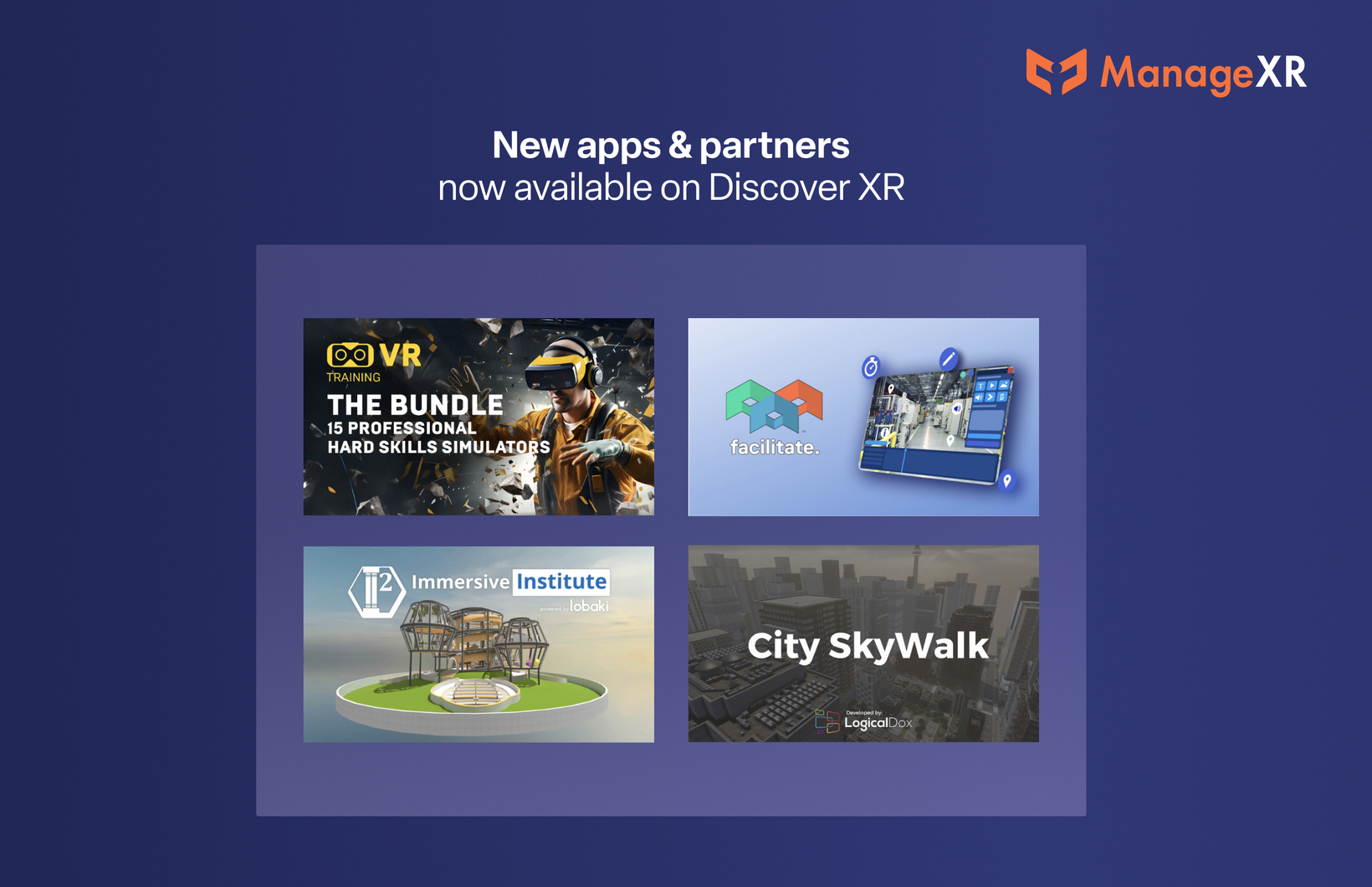 DATE:

AUTHOR:

The ManageXR Team
New content & partners available on Discover XR
DATE:
AUTHOR: The ManageXR Team
Over the last month, we've added several new partners to Discover XR including:
New Instant Apps:
Instant Apps are a great way to try new content. Download and deploy Instant Apps to your devices in a couple clicks.
New Content Providers:
Connect with leading content providers who can help you take your XR deployment to the next level.
JOIN DISCOVER XR